A Home Away From Home
Accommodation
Luxury villa – simple and elegant
Sleeping in front of the ocean
The resort features 3 one bedroom villas and 1 two bedroom villa.
The one bedroom villas, with king size bed, are approximately mq. 45.
The 2 bedroom villa, with king size bed and full size bed, is approximately mq.60 and accommodates maximum 3 guests.
The villas are simple and elegant. A particular attention has been given to the choice of the materials (oak wooden flooring, crisp white walls, teak furniture, wooden louvered doors and windows) to create a sophisticate ambience but at the same time comfortable.
The white as dominant color is not only a question of taste but also a deliberate choice to be in harmony with the breathtaking colors of sea and the nature in the background.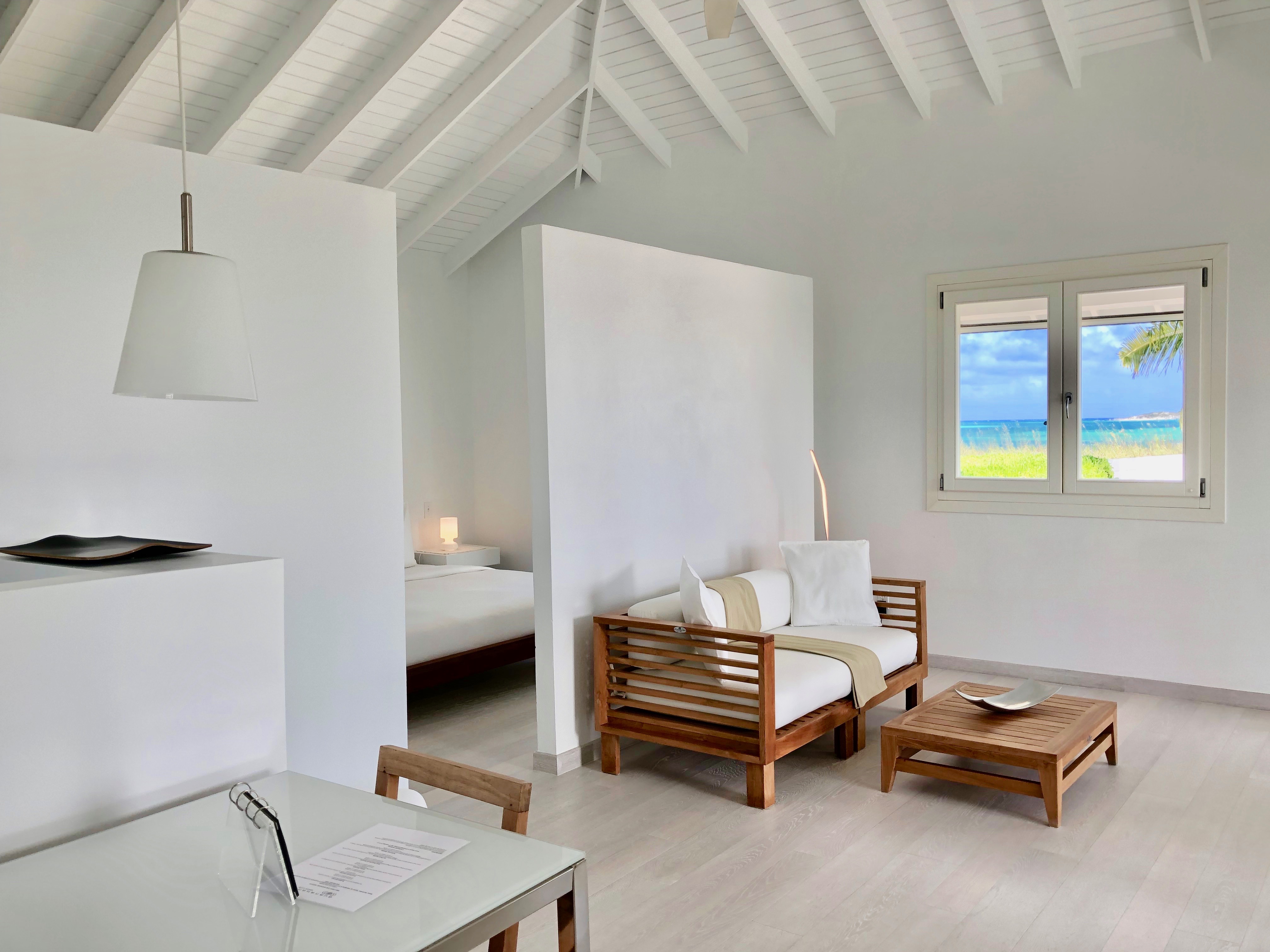 Each villa has a pleasant veranda where you can enjoy the breathtaking view of the bay.
Enjoy a pleasant stay in contact with nature.